Schools which competed in Zone 5, Region 5 during the 2017-2018 school year: Ave Maria University, Florida Atlantic University, Florida Gulf Coast University, Florida International University, Florida Southern College, Florida State University, NOVA Southeastern University, Rollins College, Savannah College of Art & Design, Stetson University, University of Central Florida, University of Florida, University of Miami (FL), University of North Florida, University of South Florida and University of Tampa.
---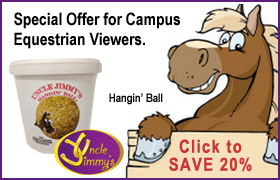 ---

Fall 2018 Show Schedule for Zone 5, Region 5 COMING SOON
Note: In 2017-18 several schools which ride Hunter Seat in Zone 5, Region 3 showed Western with schools in Zone 5, Region 5. Show Schedule subject to change.
---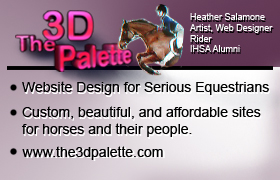 ---
Recent Region 5 Team Champions (region was spun off from Zone 5, Region 3 prior to the 2012-13 season)
Hunter Seat:
1997 - College of Charleston
1998 - College of Charleston
1999 - College of Charleston
2000 - College of Charleston
2001 - College of Charleston
2002 - University of Florida
2003 - University of Florida
2004 - Savannah College of Art & Design
2005 - College of Charleston
2006 - College of Charleston
2007 - College of Charleston
2008 - College of Charleston
2009 - College of Charleston
2010 - College of Charleston
2011 - Savannah College of Art & Design
2012 - Savannah College of Art & Design
2013 - Savannah College of Art & Design
2014 - Savannah College of Art & Design
2015 - Savannah College of Art & Design (2014-15
IHSA Hunter Seat National Champions)
2016 - Savannah College of Art & Design (2015-16
IHSA Hunter Seat National Champions)
2017 - Savannah College of Art & Design (2016-17
IHSA Hunter Seat National Champions)
2018 - Savannah College of Art & Design
Western:
1997 - ???????????????????????
1998 - ???????????????????????
1999 - ???????????????????????
2000 - Wesleyan College
2001 - University of Florida
2002 - Georgia Southern University
2003 - Wesleyan College
2004 - University of Florida
2005 - University of Florida
2006 - Georgia Southern University
2007 - University of Florida
2008 - Florida State University
2009 - Florida State University
2010 - Florida State University
2011 - University of Florida
2012 - Florida State University
2013 - Florida State University
2014 - University of Central Florida
2015 - University of Florida
2016 - University of Florida
2017 - University of Florida
2018 - University of Florida