CAMPUS EQUESTRIAN CLASSIFIEDS
Updated December 4, 2009
---
HELP WANTED - CAMPUS EQUESTRIAN
The Campus Equestrian web site is seeking a part-time worker in the Somerset County, New Jersey area (and surrounding counties) to assist with writing stories, changing HTML pages, contacting individuals for results of horse shows around the country, photo inventory and electronic filing. Applicants should have familiarity with or have competed in either the IHSA, the IEA or the IDA. Applicants should be willing to work 10-20 hours per week (weekdays only). Experience with Microsoft Word and Excel a must. Please E-mail Resume to editor@campusequestrian.com or Snail-Mail Resume to Campus Equestrian, P.O. Box 2379, Princeton, NJ 08543-2379.
---
HOOF & WOOF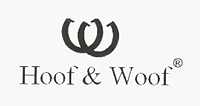 Ride Well! Ride in Style! Ride with us to the barn, horse shows, to school and the mall. The Hoof and Woof helps you to capture the essence of riding, the lifestyle, the magic and power of an equestrian rider.
We are the Equestrian team apparel specialist. Look like a team, ride like a team; ride because you love your sport. It is our mission at the Hoof and Woof to outfit you, the rider, in our signature line of custom H & W 503 Breeches, modish Jackets and fitted riding shirts.
Coming Soon! My new line of custom Apparel featuring Jackets and Pants designed exclusively for the Equestrian Athlete.
We love what we do. We are devoted to outfitting each and every rider of this wonderful sport. The Hoof and Woof is a proud sponsor of the IHSA, IEA and many horse shows across the country. Ride in the finest apparel and latest styles.
Thank-you for visiting the Hoof & Woof!
hoofandwoof@gmail.com
Bob Nichols President
207-632-1667
---